Help girls design the future of their choosing.
Make a donation today.
The Marathon Monthly Giving Program
Join The Marathon to invest in girls and sustainability.
Give monthly and become part of The Marathon, a passionate community invested in empowering girls and women in Ethiopia.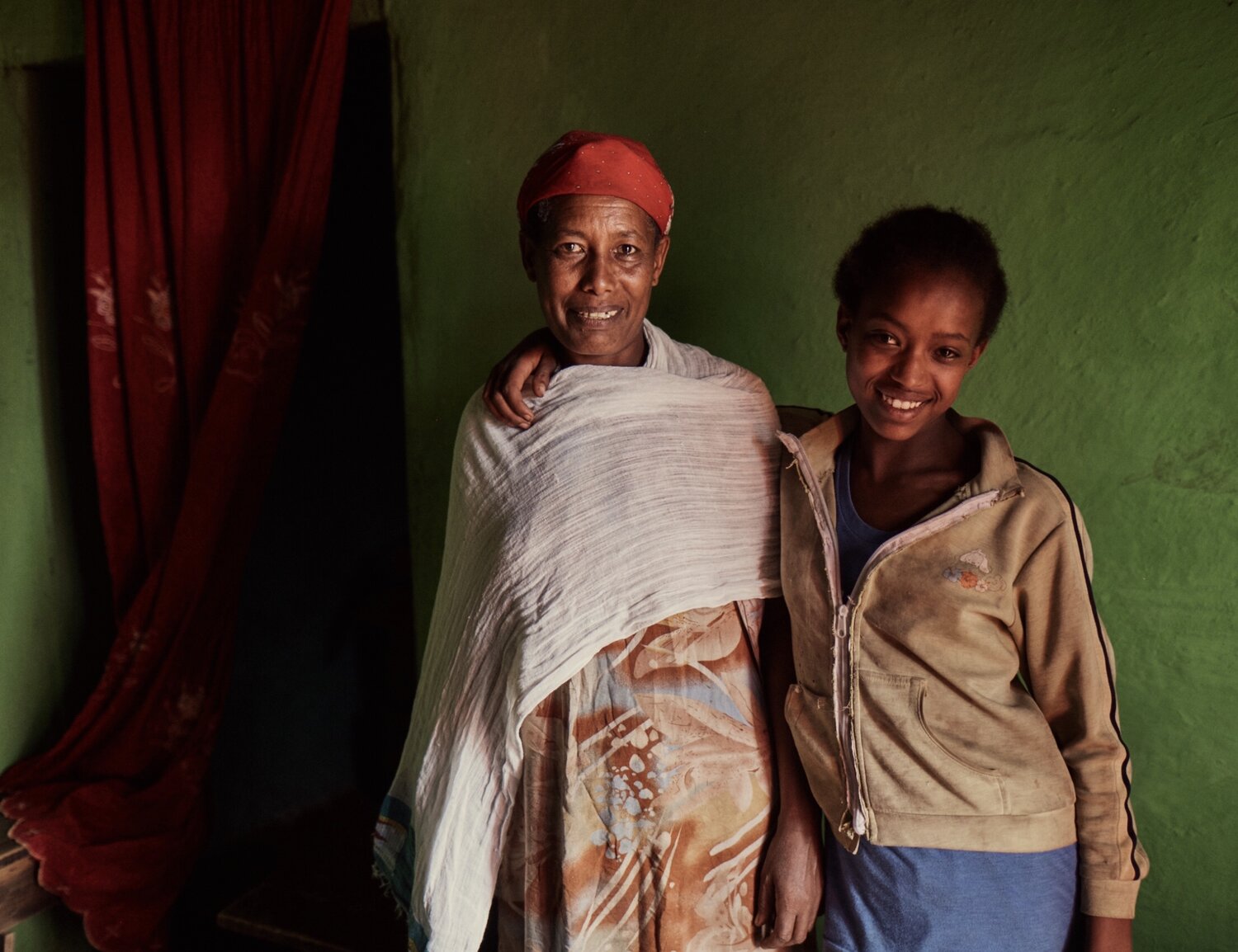 Invest in a GGRF Family
$600 or $50/month provides YEAR-LONG participation for a girl and her mother in the GGRF Athletic Scholarship program.
Your donation provides:
EDUCATION:
A full scholarship to attend secondary school which covers:
School Costs: Fees, books, supplies, uniforms.

Health: Healthcare subsidy for the girl and her mother, annual check up for all athletes.

Nutrition: Hot lunches every school day, snacks after practice, water, electrolyte supplement.

Hygiene: Sanitary pads, soap, space to wash clothes, female safe hygiene facilities.
LIFE SKILLS:
Completion of the GGRF Life Skills Curriculum with the oversight of a female mentor. The weekly workshops were developed to create safe spaces for girls and provide experiential learning modules on family planning, financial literacy, HIV/AIDS awareness, nutrition, healthy relationships, leadership, and creative expression.
ATHLETICS:
Every girl is provided with a full running kit, two pairs of shoes, training gear, oversight of a coach, and entrance and transportation to Ethiopian races throughout the year.
SAVINGS AND ENTREPRENEURSHIP:
GGRF establishes savings and entrepreneurship groups with the mothers of the girls whom we provide Athletic Scholarships. Mothers are provided with a 5-day business development workshop, seed capital to establish a savings group, and the oversight of a trained community mobilizer for 3 years.